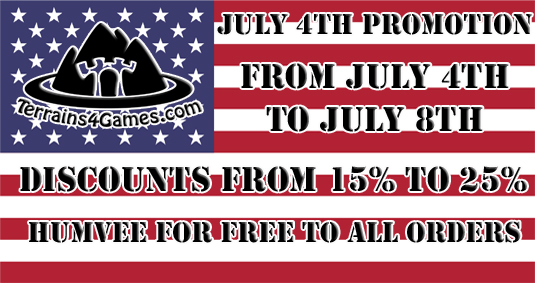 To celebrate 4th July - Independence Day in United States - we decided to add for free the Humvee model
to every order submitted to Sunday, July 8.
We have also lowered the prices of many of our models - some by as much as 25%.
Promotion last until Sunday, July 8.
All promotional products can be found here as usual:
http://terrains4games.com/prices-drop